How do I check my node when I'm away from my machine?
In a future update, we'll have e-mail notifications for when your Node goes down. Until then, a great way to stay updated with your Node's status is to use UptimeRobot.
UptimeRobot will check to see if your port is listening every x minutes. When your port is not listening, you will receive an e-mail alerting you that your port is closed, meaning there's something going on with your Node. To get started, sign up for an account.
Once signed up, head over to your UptimeRobot dashboard, and on the top left of the screen, select Add New Monitor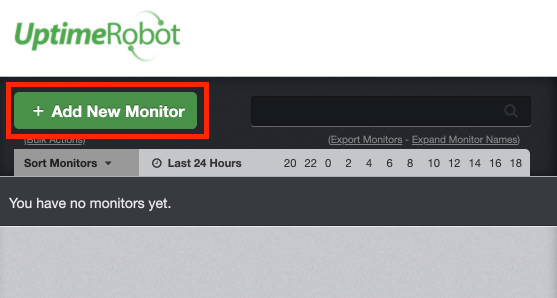 Next, select port in the Monitor Type dropdown, then enter your Node information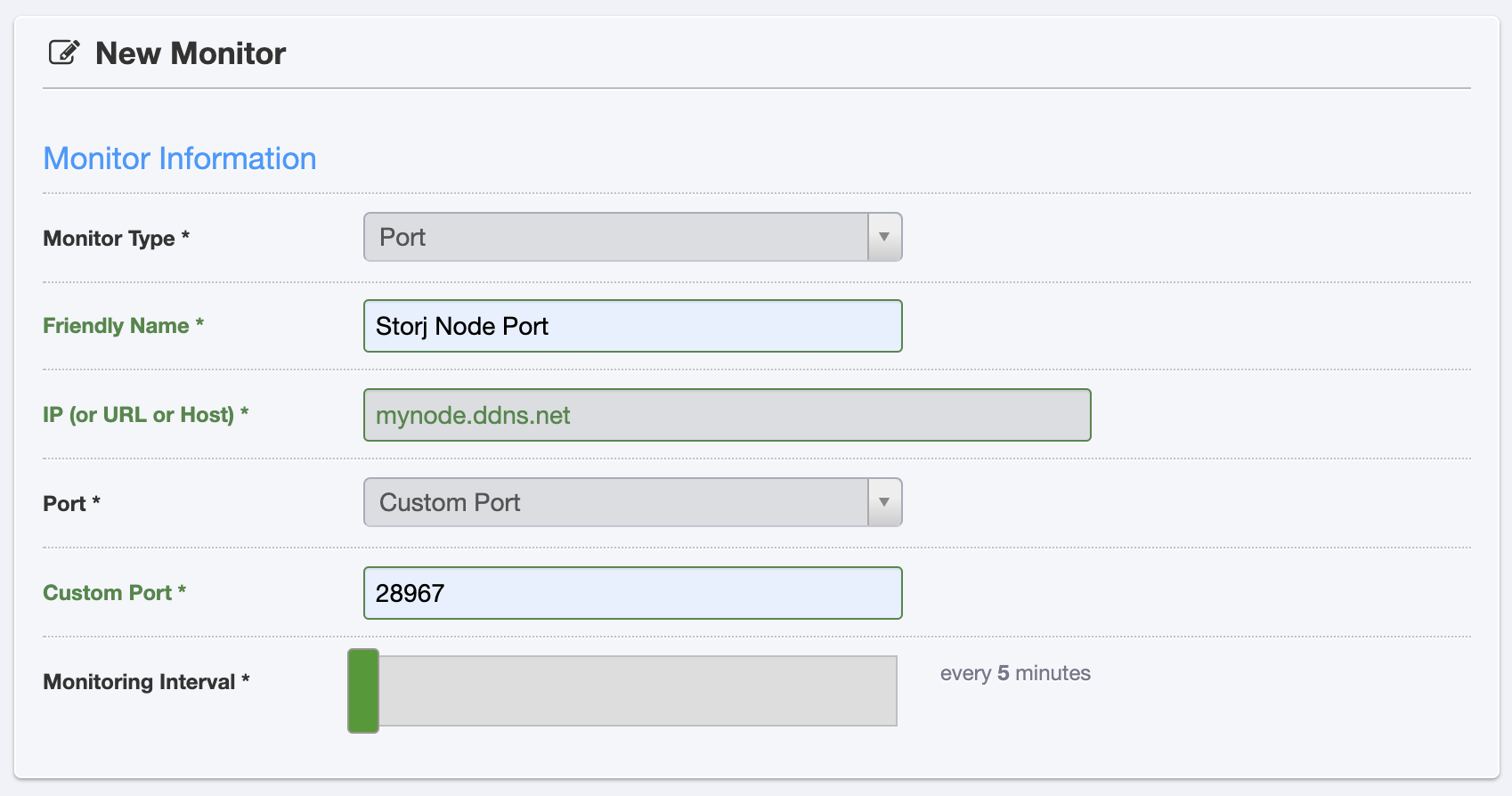 Select the e-mail you want the alerts to be sent to, then click Create Monitor:

You will now receive e-mail alerts when the port closes or opens. You can view more information and history of downtime in the dashboard.