Set up your Uplink CLI in a 2-step process.
Go to storj.io, and start for free.
Download the Windows Uplink Binary zip file
In the Downloads folder, right-click and select "Extract all"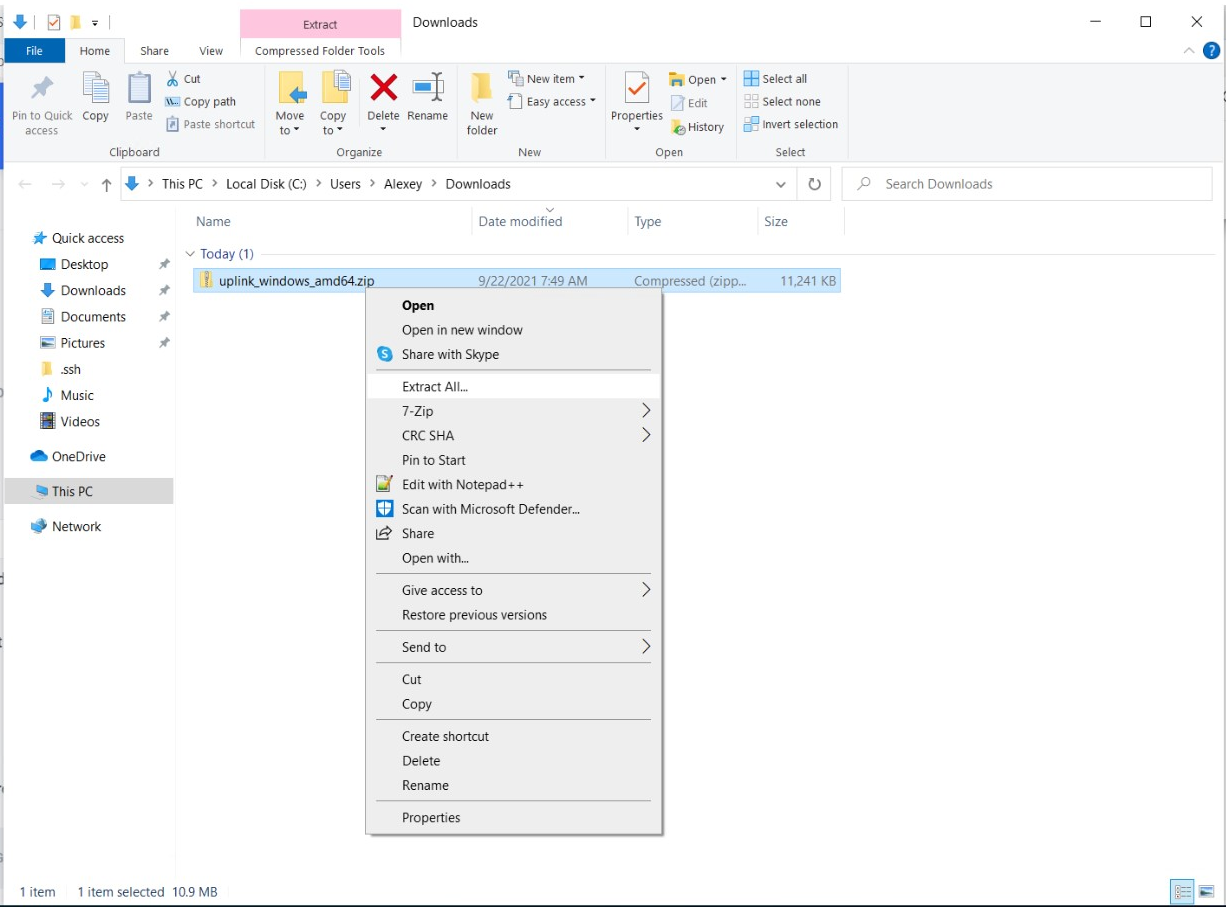 Extract to your user's folder ("Alexey" in this example):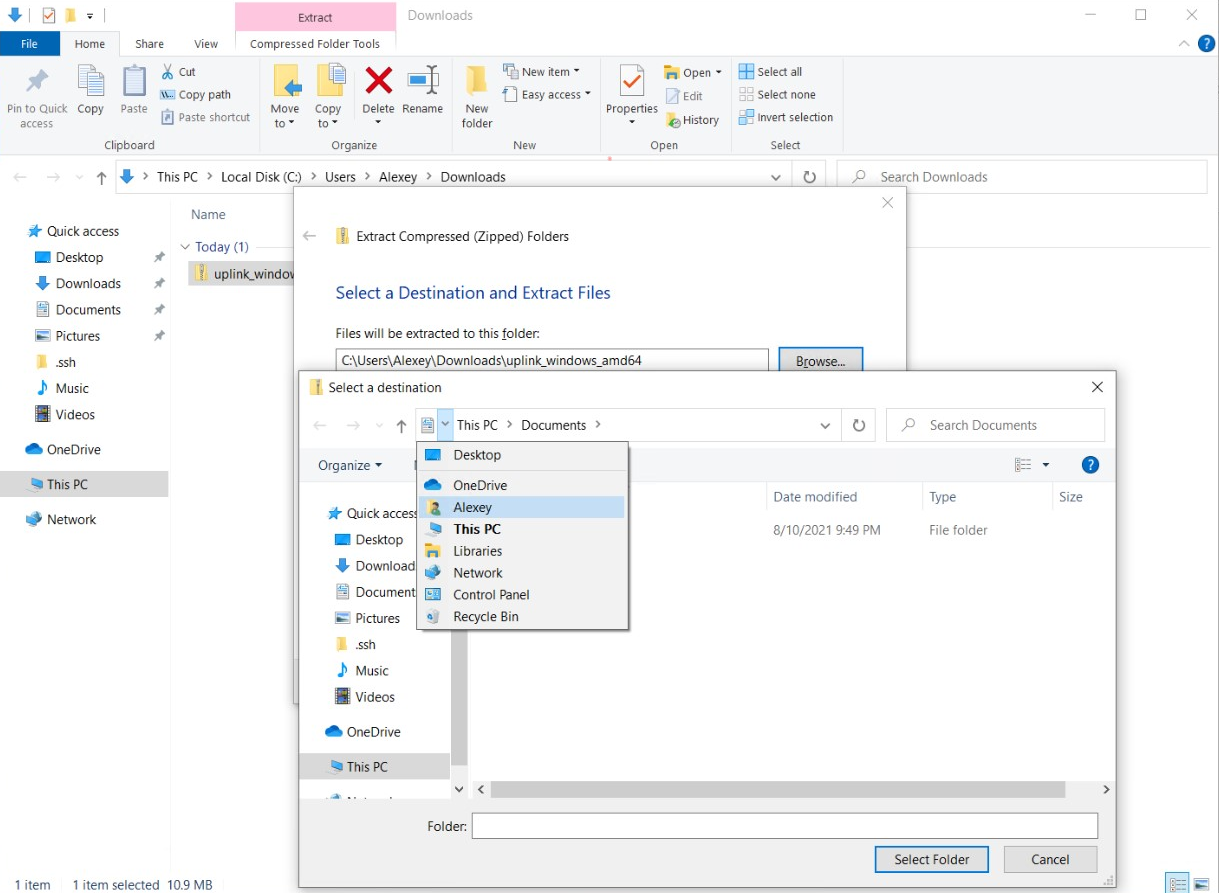 Once extracted, do not try to open the file, as it can only be accessed via the command line.
Open Windows PowerShell and continue on to the next step.